What Our Clients and the Community Say
I had the opportunity to work with Michael Kaplan for the past four years. Every experience was phenomenal, Michael brought sincerity, compassion, and dedication to all of my cases. I was always aware that Michael truly wanted what was best for me. He was great in his explanations which allowed me to make the best decision for myself. Michael is very experienced in all aspects of his practice and beyond professional in all matters. It was truly a pleasure to work with him and I would recommend Michal Kaplan to any friend or family member without hesitation.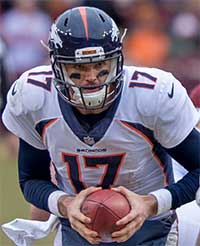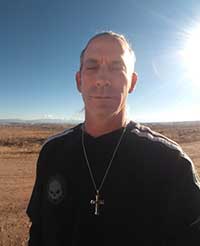 After my work injury, I was suffering from deep depression, anxiety, and pain. I was under horrible financial burden. Life was very dark for me because we were teetering on the edge of bankruptcy, and I was struggling to feed my family. I contacted other attorneys and Kaplan Morrell kept coming up because within the community of Colorado attorneys, Britton and Michael were both highly recommended. They were different from any other attorneys I had encountered. Kaplan Morrell went above and beyond the call of duty by taking the time to truly listen to me and care about what was going on in my life. They would comfort me and spend time talking to me, not just on a professional level, but on a human level. They never brushed me off when I would call and never seemed too busy for my questions. Kaplan Morrell helped me reach a settlement that changed my life. I have been able to incorporate myself back into the workforce with a solid foundation for my family's future. Now, I enjoy life again. Before Kaplan Morrell, I didn't have hope, but they gave me hope that they would take care of me and they did. If someone were to tell me that they were injured at work I would 110% recommend Kaplan Morrell. They are like a family to me and I will always be indebted to them.
I didn't have a place to live, and I was bankrupt because of the medical bills related to my injury at work. Kaplan Morrell was recommended to me by a friend and I was told they were really great attorneys. Based on my results, they were! They took on the insurance company and got me a great resolution. Their team gave 100% to my case and gave special attention to me. I feel so much better because I have financial security again. I'm not the same person that I was when I first contacted Britton Morrell. I have peace of mind and am more relaxed because I don't have to worry about my health and finances anymore thanks to Kaplan Morrell.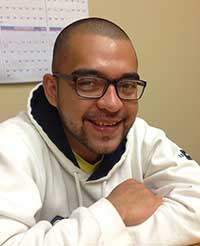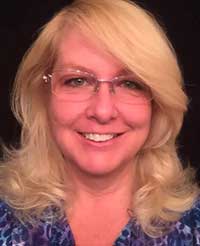 It was an incredibly dark time. I was at a very frustrated place with workers' comp and couldn't get them to converse with me whatsoever. While looking at many different attorneys' websites, Michael Kaplan sounded like the one that would be the best fit for me. The first time I spoke with his office, I was put at ease. Talking to Michael was like talking to a friend or someone who truly knew you and cared about you. I never felt like I was talking to a stuffy attorney. Tammy, Michael's paralegal, spent nearly two hours on the phone with me one day literally helping understand me and my situation. She really wanted to know fully what I was going through. Tammy was a great communicator and helped me so much! I never felt rushed with them and always felt like an important person. Michael was so down to earth and personal. One of the things that highly impressed me was that if I sent an email with questions usually within 5 minutes, I would get an email from Michael. It didn't matter if I emailed at 10:00 pm or 3:00 am, I would get a response back quickly from the attorney. I once asked Michael if he ever slept because he was so responsive to my emails. That was so important and touching to me than an attorney would actually take the time to respond and care. He was very hands on. It was truly amazing to work with Kaplan Morrell.
After my accident, I was a complete wreck suffering in pain. My job sent me to a horrible doctor. He said it was all in my head, gave me pills and took advantage of me. I didn't know anything about workers' compensation and thought my job and doctor were on my side. I later found out that their goal was to rip me up and spit me out denying my claims. When I called Kaplan Morrell, Britton talked to me immediately showing me compassion that I hadn't felt throughout the process. I felt safe and felt like Kaplan Morrell was going to help me. They took care of me since that day. Britton was like a hard fighting teddy bear that was different from other attorneys. I would call his office in tears and he knew how to put me back on straight being so calm and perfect. The opposition kept trying to low ball me into a settlement. Britton guided me in the right direction giving me all the pros and cons of every offer, so I could make an informed decision. Kaplan Morrell is aggressive to the opposition but doesn't pressure us to take any settlement. I feel better that I'm done with my workers' compensation claim. My true personality has returned and I'm happy again. I am working now, and I love my new job because I get to help others and be active. I recommend Kaplan Morrell to everyone. You won't find any law firm or attorney who comes close to Britton and his team. They are like family to me.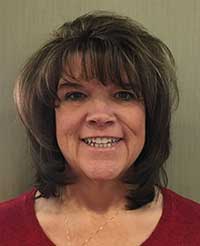 When I suffered a life altering injury to my spine while still a teenager, I had lost all hope, hope of recovery, hope of pushing forward, and most of all, I lost the hope that anyone would do right by me in this situation. That's when Mike Kaplan came in. No matter how difficult the case seemingly became with everything from stubborn doctors and insurance agents to me missing my own appointments, Mike never let give up on the fight to get me what I deserve (and boy did he). I would 10/10 recommended Kaplan Morrell to anyone who feels at all that they have lost someone to vouch for them and needs a strong leader to fight to get them what they need. He is the best Workers' Compensation attorney.
EJ
I'll never forget how Michael took the time to listen to me just like a friend, not an attorney. I was a single mom and didn't want to lose my job or salary. He completely understood my needs, worries and concerns. I have experience working with other attorneys and sometimes in the workers' compensation system the ball gets dropped. Everyone makes mistakes, but I never felt like that happened with Kaplan Morrell. It seemed like they were always on the ball and didn't miss anything necessary to help my case. Their team was so efficient and returned calls within 24 hours. I saw it for myself. Michael fought for me to get me what I needed to get the benefits I deserved.
Claudia S.
We engaged Michael Kaplan's services for a work site accident unfortunately suffered by our son. I have to say he and his support staff, primarily Tammy, were great! Michael is very smart and well spoken. He made us feel at ease with a stressful situation and we knew right away we were in good hands. I would highly recommend him to anyone seeking a highly qualified attorney that gets great results in a timely manner.
Mark N.
I was referred to Michael Kaplan from a provider I was seeing following a work related head injury. I was so nervous to begin the process of hiring an attorney; I had no idea what it would involve or how it could impact my situation. I cannot speak more highly of Mike and Tammy. My injury has been very difficult, stressful and life changing, however hiring Mike was the best decision I could have made. Dealing with the worker's comp system is a monster, and not one that should be tackled alone. Michael and Tammy were very responsive to my emails and phone calls. Tammy was direct but gentle, often easing my anxiety about things that I felt completely overwhelmed by. Mike tells it like it is without sugarcoating it or beating around the bush - which is so valued and appreciated when it often feels like everyone else is doing the exact opposite: not listening to you, not telling you the full story, and not believing you. Michael is human, just like the rest of us, and makes sure you know he actually cares about you. Thank you, Michael, Tammy and anyone else who helped with my case. I am forever grateful to all of you.
Kaylee J.