What Our Clients and the Community Say
Realistically, when you need to hire an attorney like Mr. Kaplan something is seriously wrong. Sometimes people are hesitant to hire an attorney and wonder if they are actually worth it? I can promise you that Mr. Kaplan and his team are worth every penny!

Communication, attention to detail, organization, patience, and the ability to truly listen and actually care about you as a client is what you get. Mix that with his knowledge you got yourself a military watching your back.

I can't compare Mr. Kaplan to other attorneys in Colorado but I can compare him to others around the country and this experience was by far the smoothest, easiest, and most calming Work comp case I have ever experienced!

C.C.B ~ September 2020
I had the opportunity to work with Michael Kaplan for the past four years. Every experience was phenomenal, Michael brought sincerity, compassion, and dedication to all of my cases. I was always aware that Michael truly wanted what was best for me. He was great in his explanations which allowed me to make the best decision for myself. Michael is very experienced in all aspects of his practice and beyond professional in all matters. It was truly a pleasure to work with him and I would recommend Michal Kaplan to any friend or family member without hesitation.

Brock Osweiler, 2012-2016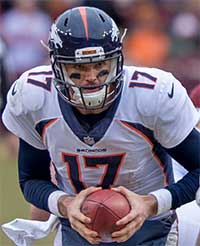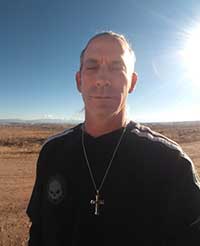 After my work injury, I was suffering from deep depression, anxiety, and pain. I was under horrible financial burden. Life was very dark for me because we were teetering on the edge of bankruptcy, and I was struggling to feed my family. I contacted other attorneys and Kaplan Morrell kept coming up because within the community of Colorado attorneys, Britton and Michael were both highly recommended. They were different from any other attorneys I had encountered. Kaplan Morrell went above and beyond the call of duty by taking the time to truly listen to me and care about what was going on in my life. They would comfort me and spend time talking to me, not just on a professional level, but on a human level. They never brushed me off when I would call and never seemed too busy for my questions. Kaplan Morrell helped me reach a settlement that changed my life. I have been able to incorporate myself back into the workforce with a solid foundation for my family's future. Now, I enjoy life again. Before Kaplan Morrell, I didn't have hope, but they gave me hope that they would take care of me and they did. If someone were to tell me that they were injured at work I would 110% recommend Kaplan Morrell. They are like a family to me and I will always be indebted to them.

Chris W.
I didn't have a place to live, and I was bankrupt because of the medical bills related to my injury at work. Kaplan Morrell was recommended to me by a friend and I was told they were really great attorneys. Based on my results, they were! They took on the insurance company and got me a great resolution. Their team gave 100% to my case and gave special attention to me. I feel so much better because I have financial security again. I'm not the same person that I was when I first contacted Britton Morrell. I have peace of mind and am more relaxed because I don't have to worry about my health and finances anymore thanks to Kaplan Morrell.

Adan G.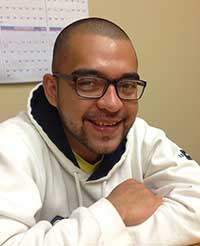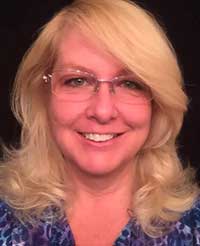 It was an incredibly dark time. I was at a very frustrated place with workers' comp and couldn't get them to converse with me whatsoever. While looking at many different attorneys' websites, Michael Kaplan sounded like the one that would be the best fit for me. The first time I spoke with his office, I was put at ease. Talking to Michael was like talking to a friend or someone who truly knew you and cared about you. I never felt like I was talking to a stuffy attorney. Tammy, Michael's paralegal, spent nearly two hours on the phone with me one day literally helping understand me and my situation. She really wanted to know fully what I was going through. Tammy was a great communicator and helped me so much! I never felt rushed with them and always felt like an important person. Michael was so down to earth and personal. One of the things that highly impressed me was that if I sent an email with questions usually within 5 minutes, I would get an email from Michael. It didn't matter if I emailed at 10:00 pm or 3:00 am, I would get a response back quickly from the attorney. I once asked Michael if he ever slept because he was so responsive to my emails. That was so important and touching to me than an attorney would actually take the time to respond and care. He was very hands on. It was truly amazing to work with Kaplan Morrell.

Deon F.
After my accident, I was a complete wreck suffering in pain. My job sent me to a horrible doctor. He said it was all in my head, gave me pills and took advantage of me. I didn't know anything about workers' compensation and thought my job and doctor were on my side. I later found out that their goal was to rip me up and spit me out denying my claims. When I called Kaplan Morrell, Britton talked to me immediately showing me compassion that I hadn't felt throughout the process. I felt safe and felt like Kaplan Morrell was going to help me. They took care of me since that day. Britton was like a hard fighting teddy bear that was different from other attorneys. I would call his office in tears and he knew how to put me back on straight being so calm and perfect. The opposition kept trying to low ball me into a settlement. Britton guided me in the right direction giving me all the pros and cons of every offer, so I could make an informed decision. Kaplan Morrell is aggressive to the opposition but doesn't pressure us to take any settlement. I feel better that I'm done with my workers' compensation claim. My true personality has returned and I'm happy again. I am working now, and I love my new job because I get to help others and be active. I recommend Kaplan Morrell to everyone. You won't find any law firm or attorney who comes close to Britton and his team. They are like family to me.

Christine W.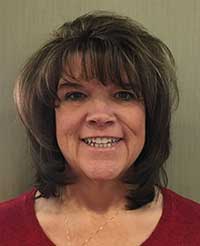 I want to thank and appreciate this law firm! I recommend this to everyone because they offer great service and I am very happy with the outcome I had! Thank you for everything!

Maria B.
Jacqui Condon, was my lawyer from the firm and did an amazing job handling my case. She was very responsive in keeping me informed and answering any of my questions/concerns along the way. All other contacts I had made at Kaplan Morrell were very supportive and kept clear and easy lines of communication open. I highly recommended Kaplan Morrell and their teams to handle anyone's work related injury case. This was a success and I am able to seek further treatment thanks to the work Jacqui and everyone else have done for me!

Warren O.
Britton and his team are fantastic. He took the time to explain the law, my options, and what to expect in each step of the process. I would not have been able to successfully navigate the complex legal system alone. Britton's expertise made a stressful and daunting process manageable. He's personable and made me feel comfortable. I'm thankful he took my case and would recommend the practice to my friends and family.

Rebecca G.
Good client service, thoughtful and patient, and responsive. Jacqui Condon in particular was a great resource. I called around to a lot of lawyers in the Denver area — our initial chat was the best by far, and was mirrored in the quality of support I received.

Maria D.
I had the opportunity to speak to Michael Kaplan and his staff at Kaplan Morrell. I had several questions regarding a settlement that I was offered. Michael's staff were excellent and he was exceptional. He spent several hours on my case. He educated me and gave me some great advice without any request for payment.
He made calls on my behalf to the Divison of Workers' Compensation and Zurich's defense attorney. It blew me away that he did all of this just to help me when I wasn't even a client. My experience was nothing short of amazing. Michael Kaplan and Kaplan Morrell are the best workers' compensation attorneys in Colorado and they not only care about their clients, but those like myself who were injured and just needed some assistance understanding their case.

Gilberto R.
One of the best lawyers we have worked with. Britton Morrell cared enough to have constant communication with our family in regard to our fathers Workers Compensation case. Thanks to his bilingual skills he was able to communicate with our mother directly & always made her comfortable with the case process. Our Fathers COVID-19 case was not just another case, he truly used his experience & expertise on this case. We are thankful for his work & highly recommend him & the law firm.

Beatriz S-R.
I was pleasantly surprised and very satisfied after speaking with Michael Kaplan about some troubling insurance issues I had. This was a free consultation and I was expecting a "Hurried up" conversation. Quite the opposite! He allowed me to take my time to explain everything, and in turn, gave me some well thought, knowledgeable feedback. If you're looking for an attorney that will take the time to listen and give good honest advice, I would highly recommend Mr. Kaplan's office.

Al W.
I found Kaplan Morrell Online as I was searching to gather more information on my Workmen's Comp. case. Michael was super responsive , and was even texting me on a Saturday morning . We set up an appointment to talk on the phone to go over more details about my case, and he gave me some valuable information. He was honest and trustworthy. He gave me several options when thinking about my case and how to move forward. He even reached out to me a few days later to see if I had any more questions. If you were looking for somebody to represent you in a Workmen's Comp. case that's going to work in your best interest and not their bottom line , then give them a call. They will give you honest answers about your case and explain all of your rights and options.

Tina J.
Diedra answered my call and even though they didn't handle cases that were specific to mine, she took my information and was willing to speak to her partners to get me good referral to who does! She cared enough that she didn't want me wasting my time or giving my information to people that were scammers even though she didn't know me or my situation. I appreciate and am grateful for her willingness to help me. This definitely showed me that this law office cares about people and our community! I would highly recommend this office to anybody looking for people who truly care! Extremely kind and compassionate!

Julie G.
I would highly recommend Michael Kaplan. Michael handled a work comp case for my family member that had been ongoing for many years. He was compassionate and understanding of the stress and the toll this life changing event has on the injured person. He was very straight forward and honest. I was impressed with how Michael handled the case, the opposing counsel, as well as his interpersonal skills in working with us.

Brenda B.
After suffering a work place injury that changed my life. I decided it was time to call an attorney. So I called Kaplan Morrell. I retained Michael Kaplan immediately after our first conversation. Michael was honest and even said if you don't like me I'll refer you to some other great Lawyers. In a few short months my case was settled. If you have been injured on the job I urge you to seek the advice of Kaplan Morrell.

Shawn H.
My Kalpan law experience was excellent and informative. Although I was told I would not be represented by Kaplan at that particular time he called me and gave me some great advise on how to make sure I was not taken advantage of by the workers comp organization. I felt very cared for and informed on various ins and outs of my case. This made all the difference after my unfortunate injury. Thank you and your service was greatly appreciated.

Daisi A.
I would love to say that this team together was great to work with. They took their time with explaining everything. They really had your back when it was time to fight for what was yours. I would refer Mike to everyone I know what an awesome experience.

A.N.C.
The firm is extremely professional and responsive to your needs. They worked hard to fight for me and we came out with a very fair settlement.

Kenneth V.
Jacqui Condon and Diedra Deery are two of the most amazing people I have ever met. They immediately took me on as a client after a really bad work injury. They are very responsive, courteous, and genuine. They will answer ANY questions you may have and are always trying to help. Thank you!

Christopher M.
I would be terribly lost without Jacqui Condon! My case has been less than simplistic, so when I needed someone on my side I chose this law office! What sets them aside from the big names you hear on tv commercials? Well for 1 you're not a number. You're a person whom they treat will a high level of dignity and respect. 2.) They aren't going to let anyone take advantage of you! 3.) They care about your well-being and check in on you! Thank you Jacqui for what you are and have been doing for my case! This whole Law Firm is greatly appreciated!

Melinda Y.
Very thankful for the help that they provided me. Tammy always explained everything to me very thoroughly, and made sure I understood my rights. Highly recommend.

Lela K.
It was the best decision i could have made calling this firm, it was a pleasure working with Mr. Kaplan and Tammy Roberts.

Chris W.
I would like to take two minutes to say thank you to KAPLAN MORRELL attorneys at law, especially Michael Kaplan and Tammy Roberts for sticking up with me even in a hard patch in my life. They stood by me and got me a settlement that without them I would of lost. You guys are the best. Thank you again from the whole family.

Patrick B .
Michael Kaplan and his team were absolutely amazing. They kept in constant contact with information on my case. They met or exceeded the outcome we had discussed. They truly care about their clients, phone calls and emails were quickly returned and always with a happy helping attitude. I highly recommend Kaplan Morrell for your attorney needs, and make sure Michael Kaplan is the first person you call for workers compensation cases. He is knowledgeable, professional, and passionate you won't regret it!

Josh M.
Michael is an outstanding attorney and quite frankly the best representation anyone could hope to find. He is thorough, responsive, and diligent. He makes sure he can fight for you in every way possible and in the end, you'll have found a new friend. Thank you for everything, Mike!

Kevin H.
Thanks Ronda Cordova! Thank you Tammy! Thank you for reaching back out to me and answering my questions with compassion and concern! I really appreciate the effort! I am hopeful for my future.

Marissa L.
Retaining Kaplan Morrell took away all my worry and stress. Working with Michael Kaplan and his team was incredible. Michael is a first-class professional his honesty integrity and knowledge shine through like a ray of sunshine. His sincere empathetic approach was refreshing therapeutic and provided me with the time to truly focus on my mental and physical recovery. Forever grateful Freeman Family!

Andre F.
Totally recommend Ronda Cordova has helped us a lot with my husband's case when I called more than 3 attorneys and no one wanted to take his case Kaplan Morrell took it. Ronda worked hard to do a fear agreement and helped our family in these hard times these are the attorneys you should go to if you get injured at your work…thanks Ronda and to the team that is working with us, GOD BLESS YOU ALL.

Yeimi A.
Great service, very thorough, answered any questions I had, and always gave me a call back if they did not answer. Got me more money than I would have thought, definitely worth it to hire them!

Luke P.
Michael and Tammy were such a pleasure to deal with. I had a work injury and was hesitant to proceed with even speaking to an attorney- but they were so helpful! They explained the details, answered my questions, and were very thorough as well as professional to the very end. I would highly recommend this team to anyone with a work injury, no hesitations! Thank you Mike & Tammy!

Tamra P.
Thank You For Your Time and Patience. You were Very Helpful and considerate. I would Gladly Recommend you to Anyone in need of your services in the future.

Matt D.
Mr. Kaplan was very professional, he actually cared about my well-being. He took his time and explained things to me step by step. I would highly recommend Mr. Kaplan. I can not find the words to express just how much I appreciate all the hard work he did for me.

Kyle
I found Kaplan Morrell Attorney's at Law to be very responsive to my request to discuss my claim. I was contacted by a lawyer within the day to answer my questions. I feel like I made more progress in one phone call here than to another firm out of state in which one only has the option to talk to an intake coordinator that cannot provide much advice or information. If my disability was related to an on-the-job injury they would be my first call.

Elizabeth
Ronda and her crew did a fantastic job for me, especially considering how difficult workers comp people are to work with! I would totally recommend Miss Ronda and her crew!!

Jason
I have worked both with and against Ronda over the years. She is very knowledgeable about workers' compensation law and procedure and zealously represents her clients. I have always known her to be sincere and wanting what's best for her client, all the while discerning the strengths and weaknesses of each case. She has the reputation of being ready and willing to litigate when necessary and performs well in the courtroom.

Doug
Ronda and I have been on the opposite sides of cases numerous times over the years. Ronda is an aggressive and very competent counsel and represents her clients zealously. She is very thorough and does an excellent job for clients.

Derek
Ronda and I have been working in the field of workers' compensation together for many years. In the last several years, we have been opposing counsel. Ronda uses her knowledge and familiarity of both this specialized area of the law and her opponents to the advantage of her clients. If your claim cannot be resolved, she is a skilled litigator and will represent you well in the courtroom.

Kate
Ronda was extremely helpful. She fought for me and because of that, I was able to receive a settlement from workers comp. I went in not knowing what the process was or what would come of it. Ronda walked me through every step and made me comfortable with the entire process. I would highly recommend them to anyone who needs help with workman compensation.

Amber
I had a very good experience with both Tammy Roberts and Michael Kaplan thank you both so much for explaining everything to me and answering all my questions thru this whole process. You guys are great! Thank you so much!

Sally V.
Ronda Cordova and her team were amazing at helping me with my worker's compensation case. I went in not knowing how anything worked and had next to zero expectations. However, after many long talks and a lot of guidance, I was set on a path of recovery that will help me for years to come, and am happy with the way my case settled. Thank you so much for your help and I'm grateful for the hard work and effort you fight your cases with!

Carter
Amazing, will fight for what is right. Very much involved and responsive. I couldn't have made a better choice! Love love them.

Andrea L.
Always on top of my case and great at keeping me informed on what was next! Definitely, I will refer to anyone needing help with lawsuits!

Leslie P.
Britton was absolutely fabulous. My claim wrapped up in a little over 2 years. Every time I needed anything or questioned something he and his staff were there for me. I would definitely recommend Kaplan Morrell to anyone who is doubtful about pursuing a worker's comp case. He will be there for you when you feel like no one is. I cannot say enough good things about Britton and his staff. Thank you guys again from the bottom of my heart.

Sierra L.
I highly recommend Kaplan Morrell attorneys at law for your Workman's Comp help. They helped me out when a contractor didn't wanna pay my medical bills and didn't wanna compensate for pain and suffering while I was out of work recovering for 3.5 months. It took about a little under a year to get a settlement. A little late on my review but Kaplan Morrell attorneys at law has your best interest at heart and will fight for you. Thank you all at Kaplan Morrell.

Dylan W.
I had a long, complex workman's comp case that took a while because it was ever-changing with new treatments, surgeries, hearings … but from our very first meeting, I felt comfortable I chose the right firm. The staff was always professional and understanding. Mike and Tammy especially, made me feel like I was family and handled me and my case like they would their own. I hope I don't have the need for an attorney again, but if I do, I'll be coming back to Kaplan Morrell!

Lisa C.
I am beyond grateful for Britton who took the time to explain detailed processes that were foreign to me. He made it a priority to advocate for my needs. I am grateful for his help along with Brandy and the entire team. I highly recommended Kaplan Morrell's services.

SH
The firm was fantastic. From paralegals to the attorney. Great communication during the entire process.

Wade
Britton was absolutely fabulous. My claim wrapped up in a little over 2 years. Every time I needed anything or questioned something he and his staff were there for me. I would definitely recommend Kaplan Morrell to anyone who is doubtful about pursuing a worker's comp case. He will be there for you when you feel like no one is. I cannot say enough good things about Britton and his staff. Thank you guys again from the bottom of my heart.

Sierra H.
I would highly recommend Michael Kaplan and the staff from the firm Kaplan Morrell for a workplace injury claim. They were excellent to work with and explained the process to me as we progressed. They were also available to ask questions and assist me as needed. Thank you Michael.

Josh W.
Rhonda and Margaret were extremely helpful. They fought for me and because of that, I was able to receive a settlement from workers comp. I would highly recommend them to anyone who needs help with workman compensation.

Amber G.
Britton worked very hard on my case, the settlement he negotiated for me is much more than I expected. Because of this substantial settlement, I am able to help a 63 years old patient that I have known for 10 years. His vision is not correctable to 20/20 vision with glasses or contacts. He has never had 20/20 vision.. but with some of this settlement, obtained by Britton, I am going to pay for the optical implants to correct his vision. So, Thank You Britton… your hard work makes it possible to give the gift of sight to someone. When I told my patient about it, he just broke down in tears and was so very grateful! I am so honored to have crossed paths with Britton … A very sweet, caring, understanding, honest and professional man.

Linda B.
Ronda Cordova took over my case after my last lawyer retired, and she is incredible! She has made herself available to speak whenever needed and has been very helpful in helping me understand how all of this works through this super stressful time. She is very knowledgeable and so are the other staff I have spoken with at the office. Thank you Kaplan Morell!

Alora V.