What Our Clients and the Community Say
Realistically, when you need to hire an attorney like Mr.Kaplan something is seriously wrong. Sometimes people are hesitant to hire an attorney and wonder if they are actually worth it? I can promise you that Mr. Kaplan and his team are worth every penny!

Communication, attention to detail, organization, patience, and the ability to truly listen and actually care about you as a client is what you get. Mix that with his knowledge you got yourself a military watching your back.

I can't compare Mr. Kaplan to other attorneys in Colorado but I can compare him to others around the country and this experience was by far the smoothest, easiest, and most calming Work comp case I have ever experienced!
C.C.B ~ September 2020
I had the opportunity to work with Michael Kaplan for the past four years. Every experience was phenomenal, Michael brought sincerity, compassion, and dedication to all of my cases. I was always aware that Michael truly wanted what was best for me. He was great in his explanations which allowed me to make the best decision for myself. Michael is very experienced in all aspects of his practice and beyond professional in all matters. It was truly a pleasure to work with him and I would recommend Michal Kaplan to any friend or family member without hesitation.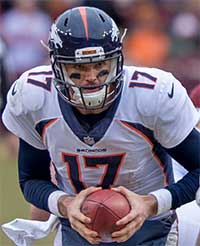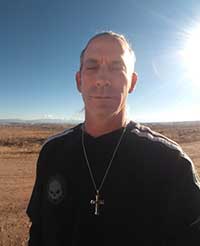 After my work injury, I was suffering from deep depression, anxiety, and pain. I was under horrible financial burden. Life was very dark for me because we were teetering on the edge of bankruptcy, and I was struggling to feed my family. I contacted other attorneys and Kaplan Morrell kept coming up because within the community of Colorado attorneys, Britton and Michael were both highly recommended. They were different from any other attorneys I had encountered. Kaplan Morrell went above and beyond the call of duty by taking the time to truly listen to me and care about what was going on in my life. They would comfort me and spend time talking to me, not just on a professional level, but on a human level. They never brushed me off when I would call and never seemed too busy for my questions. Kaplan Morrell helped me reach a settlement that changed my life. I have been able to incorporate myself back into the workforce with a solid foundation for my family's future. Now, I enjoy life again. Before Kaplan Morrell, I didn't have hope, but they gave me hope that they would take care of me and they did. If someone were to tell me that they were injured at work I would 110% recommend Kaplan Morrell. They are like a family to me and I will always be indebted to them.
I didn't have a place to live, and I was bankrupt because of the medical bills related to my injury at work. Kaplan Morrell was recommended to me by a friend and I was told they were really great attorneys. Based on my results, they were! They took on the insurance company and got me a great resolution. Their team gave 100% to my case and gave special attention to me. I feel so much better because I have financial security again. I'm not the same person that I was when I first contacted Britton Morrell. I have peace of mind and am more relaxed because I don't have to worry about my health and finances anymore thanks to Kaplan Morrell.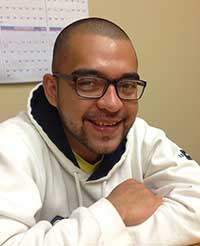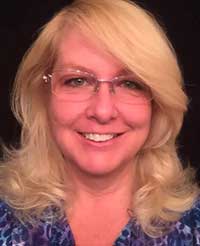 It was an incredibly dark time. I was at a very frustrated place with workers' comp and couldn't get them to converse with me whatsoever. While looking at many different attorneys' websites, Michael Kaplan sounded like the one that would be the best fit for me. The first time I spoke with his office, I was put at ease. Talking to Michael was like talking to a friend or someone who truly knew you and cared about you. I never felt like I was talking to a stuffy attorney. Tammy, Michael's paralegal, spent nearly two hours on the phone with me one day literally helping understand me and my situation. She really wanted to know fully what I was going through. Tammy was a great communicator and helped me so much! I never felt rushed with them and always felt like an important person. Michael was so down to earth and personal. One of the things that highly impressed me was that if I sent an email with questions usually within 5 minutes, I would get an email from Michael. It didn't matter if I emailed at 10:00 pm or 3:00 am, I would get a response back quickly from the attorney. I once asked Michael if he ever slept because he was so responsive to my emails. That was so important and touching to me than an attorney would actually take the time to respond and care. He was very hands on. It was truly amazing to work with Kaplan Morrell.
After my accident, I was a complete wreck suffering in pain. My job sent me to a horrible doctor. He said it was all in my head, gave me pills and took advantage of me. I didn't know anything about workers' compensation and thought my job and doctor were on my side. I later found out that their goal was to rip me up and spit me out denying my claims. When I called Kaplan Morrell, Britton talked to me immediately showing me compassion that I hadn't felt throughout the process. I felt safe and felt like Kaplan Morrell was going to help me. They took care of me since that day. Britton was like a hard fighting teddy bear that was different from other attorneys. I would call his office in tears and he knew how to put me back on straight being so calm and perfect. The opposition kept trying to low ball me into a settlement. Britton guided me in the right direction giving me all the pros and cons of every offer, so I could make an informed decision. Kaplan Morrell is aggressive to the opposition but doesn't pressure us to take any settlement. I feel better that I'm done with my workers' compensation claim. My true personality has returned and I'm happy again. I am working now, and I love my new job because I get to help others and be active. I recommend Kaplan Morrell to everyone. You won't find any law firm or attorney who comes close to Britton and his team. They are like family to me.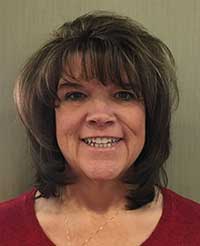 After suffering an injury on the job I called Kaplan Morrell. Their staff was knowledgeable, sincere, and fair and gave useful guidance about how receive a remedy. This also advised about alternative channels for dispute resolution that I had not considered. If you have a problem with a work-place injury and want a no-nonsense appraisal, I think Kaplan Morrell is a great place to begin.
Very effective representation by highly experienced personnel! Thank you Ronda and Team!
I cant believe its been just under 3 years since my son was injured at work. We honestly had no clue what was happening or going to happen but my sister advised me to get an attorney because of the severity of his injury. I had contacted an attorney I had previously (for another type of claim) but referred us to Ronda due to it beingwork related. From the beginning she has been amazing, I can't thank her enough for helping my son through it all. Lots of crazy emotions for me as a mom watching my son go through all of this at such a young age. I just want to say THANK YOU so much too the Kaplan Morrell staff, Rhonda and Margaret. We wouldn't have been able to do this without you all. My family and I are truly thankful.
M Garcia. 
Michael and his team have really went above and beyond. They were very personal and professional.I can tell you to trust and believe they will get the job done
Shay P. 
Britton Morrell Did a great job! Stayed in touch and on top of things and took care of me and my situation! Shoutout to Nayeli also! She did a great job at updating me on things and staying in touch as well!
Saige N. 
23 months of great service and attention from Ronda and her staff. Very knowledgeable and thoughtful. Would recommend them for anyone to go to for a work comp case as soon as you get out of the hospital.
Lance U. 
I had questions and they contacted me quickly and walked me through how to get my issue resolved. Recommend. Super friendly and kind. Thank you.
Cheyenne C. 
Can't say enough good things about Kaplan and Morrell! They made a confusing and stressful time so easy for me to navigate. Hat's off to Michael Kaplan and Tammy! Always there to answer any questions and kept me well advised. Wonderful representation!
Chris P. 
Highly recommend! Ronda was very helpful, she took her time and broke everything down for me in terms that I could understand. She was very patient and professional with me.
Macario D. 
Britton is a fantastic attorney with a keen eye for detail. He is the most dedicated advocate for workers I have ever met(including outside his practice). He and his team took on my case and handled it with perfect clarity and didn't back down. He is easily your best option in Colorado for work comp.
Gene V. 
I am very pleased with the service Kaplan Morrell and his team provided for me in my workmans comp case. He was very easy to work with, and provided me with so much insight as to what was going on with my case. I highly recommend hiring him for any workmans comp matters!!!
Stephen O. 
First let me say Michael Kaplan is the best worker compensation attorney here in Colorado. Navigating through the system is the most intimidating experience you will encounter. Although at first meeting Mike did inform me of what to expect. I will tell you though, when it came to the process. It was physically, emotionally and financially a painful and the most horrible 11years of my life. At every turn Mike was there to calm me down. He was compassionate and considerate of what I was going through. He would remind me this is not just happening to me, but this is what happens. He and his staff (Tammy was the lady I dealt with most) were just awesome. My messages were returned, my questions were answered until they were sure I understood. I cannot say enough good about Michael Kaplan and Tammy. When my mother died November 4,2021, both of them would check in on me. Something they did not have to do. That is just the way they are. If you want an attorney that will think of you and not just his pocket book, choose Mike. He is fair, honest and really easy to converse with. This is a real broken system and you will find some shady people out there. NOT with Mike. The best ever!
Barbara C. 
On February 23rd I was hit by a drunk driver while delivering pizza for Dominos. I hired Michael Kaplan to represent me in the workers comp case. He did a great job. I recommend him to anybody. Especially pizza delivery drivers.
Brad S. 
Kaplan Morrell was very helpful in my workman's comp, I had Ronda Cordova working for me and I got everything I needed. I would not hesitate to use them again and would highly recommend them. Thank you
Tom F. 
Everyone at Kaplan is amazing. They all are super responsive and actually care about helping you. The TAT was good considering how long these things seem to take and Deidre and Jacqui were there every step of the way. Would recommend to anyone looking for a work injury lawyer. Thanks ladies.
Kay R. 
Both Jacqui Condon and Diedra Deery went above and beyond to help me with my case. They weren't just all business, they were that supportive shoulder when I needed it. They kept me updated every step of the way and took the time to make sure that I understood every process. I am grateful for what they were able to do for me. I highly recommend them to anyone needing assistance with a personal or work related injury case. Thank you Jacqui and Diedra for all that you did for me.
Stephanie S. 
I highly recommend the office of Kaplan Morrell for those who are trying to navigate the intricacies of the Workers' Compensation and Personal Injury systems. I am a physician with significant experience in both areas and had the opportunity to interact with them extensively over more than 15 years. In addition to their knowledge of the law, they know the nuances of the systems and personalities involved. They are compassionate about their clients and passionate about their cases. Most importantly they make the search for the client's best possible medical care the number one priority. I was always impressed by their integrity and desire to make sure their clients had the best possible outcome. Franklin Shih, M.D.
Franklin S. 
I had a phone consult today with Ronda Cordova. My circumstances are a bit convoluted but she was able to cut to the chase and make sense of things for me, as well as recommend course of action. She addressed concerns that were not in the direct line of my initial inquiry. I will not hesitate to enlist her or recommend her to others.
Frjoyce L. 
I highly recommend Britton Morrell and his team! Mr. Morrell was a blessing to me. Mr. Morrell's expertise, knowledge, compassion and guidance representing me in my work comp case gave me comfort. Brandy and Nayeli who are his support team are wonderful. The response with questions, follow up, etc were timely and professional.
Teresa H. 
Great people. Very concerned about my issue. Explained things to me in a way that I understood what was going on. Responded in a timely fashion when I reached out to them. They are honest and did not sugar coat anything. Straight forward, this is how it is and this is what I recommend we do. I'm very pleased with the results of my issue. I highly recommend Kaplan Morrell and my attorney Ronda. 
Matthew M. 
I called looking for a lawyer to assist me in a claim Britton was so helpful and answered all my questions highly recommend him!
D G. 
Kaplan Morrell attorneys have been very helpful. If I have any questions or concerns I know that I can call or text them and will be helped within 24 hours. Everyone is always very polite and professional. I would highly recommend this law firm.
Carol H.
My husband suffered a life changing accident over 4 years ago. We didn't know where to turn. Mike Kaplan's name was given to us, highly recommended! We were so happy and relieved that we were able to work with Mike, Tammy and the rest of his team. Mike immediately put us at ease with us knowing he would look out for my husband's best interest. My husband and I were then able to put complete focus on the best rehabilitation and recovery possible for him. When you work with Mike and Tammy you take comfort in knowing they listen and really work hard for your best interest. When we had concerns and questions we always received prompt knowledgeable answers. If you or someone you know are ever in need of help with a workers comp issue, I without a doubt highly recommend Michael Kaplan! 
Connie D.
Michael Kaplan and his team went above and beyond for me and my claim. I had a very long and complicated claim that eventually ended with surgery and a very long recovery time. Without their team I was constantly stressed and unsure of what I was doing and how I was personally addressing my claim. The minute I meet with Michael I knew I was in good hands and through out the long process of deal with a workers compensation claim I always felt like I did not have to worry about what was going on with and how my case was being handled. I was able to focus on healing and recovering while I knew without a doubt their office was handling the legal side of my claim. The best compliment that I can give Kaplan Morrell is they are truly a patient advocate who's sole concern is the recovering and well-being of their client. They will fight for their clients and make sure thier clients get the care and compensation they need and deserve, just like they did for me.

What confirms personally that they are a true advocate for their clients is that after over 5 years after my claim was closed Michael and his team reached out to let me know I was not paid for a specific about of time of disability by the insurance company. With out hesitation Michael reached out to me, contacted the workers compensation company and I was paid the disability with in a couple weeks, and they did it free of charge. That act further reinforces what kind of law office they are. Kaplan Morrell is truly an advocate for their clients who are sharks and will fight for everything their clients need to get through what can be one of the toughest time of their lives, I know he did for me.
Joshua.
Thank you Kaplan Morrell! Especially Deidra, she was very professional, attentive, and caring.
Drea G.
I'm a past client of Michael Kaplan. I recently called Mike for some advice concerning a current situation. Several years ago he helped with my WC case. His calm and knowledgeable demeaner kept me calm. He has a great, honest, straightforward (and funny) way of talking to you that makes sense and gives you a good feeling of confidence. He was very willing to chat with me and give me some pointers on directions to take. It's great knowing you have an expert in the field in your corner even years later. Plus there was no pressure to sign on again as a client - he let me know whenever I needed him and his team, he'd be there. I've referred him to several others and will gladly do so again! Thank you Mike and team for Really being there for me and your clients.
Leailia M.
I HIGHLY recommend Michael Kaplan and his team. He went above and beyond from our very first call to our last. Michael took a strong in interest in my case and fought for me every step of the way. Michael and his team really explained the process thoroughly. They made this process a breeze. I could not recommend this law firm more. They all are living superhero's in my eyes. Thank you for all your hard work Michael. You guys are incredible. 
Haley K.
My name is Keith Wortman. In 2014 I was in a very serious mining accident in Colorado. Things looked grim for survival for some time. I spent the better part of 2 years in hospitals where workman's compensation paid the bills which were out of site. Then one day I got a letter from workman's comp which gave me 30 days to research and fill out a mountain of paperwork or they would close my file. My doctor recommended Mike Kaplan. I was down to the wire on time and he took my case. Within days, I realized I had the best firm. The insurance company changed tune. It's been just over 6 years. Mike Kaplan and Tammy have been there for me. Millions in bills and equipment furnished to me have given me back a life. Mike and Tammy, I owe so much to you. Thank You. When I thought you had done so much, now last week, you let me know that my deàr wife, Sylvia, will be taken care of for being my caretaker. True compassion!
Keith W.
Michael Kaplan was a great attorney. Respectful, Trustworthy, NO nonsense. Will use again!
Kris.
The staff here is amazing and very helpful, they truly are good at what they do, especially Michael Kaplan and Tammy as well. I Mark Zamora have not even in person met them and they are great people who care about you and meet your needs. I was going through a loss, my wife but Michael and Tammy took weight off my plate by taking care of everything for me. To me that shows they not only have good work ethic but they also care about I and my family and what we are going through. They handled my case very well while simultaneously was worried about me as a person. I would trust them with any other needs that meets there criteria, so if you are looking for a good lawyer they would be my first option. Thank you Micheal and Tammy and staff for what you have done.
Lupe Z.
This is our second time working with them, they are a great resource for injury law, and workers compensation.
Samantha K.
I made the switch to Kaplan Morrell from another law firm. Their professionalism, communication, attention to detail, and compassion for my case have all been outstanding. Michael Kaplan and Senior paralegal Tammy have made me feel very comfortable from the start and are a night and day difference from my previous representation. I highly recommend Kaplan Morrell to anyone with a work injury. Thank you so much for the hard work on my case.
Ryan D.
I just want to say that I had the best experience with Ronda Cordova. She did an amazing job and kept me updated all along the way. When thing got difficult she didn't back down at all but instead fought even harder. Thanks again Ronda and I'd definitely recommend her and Kaplan Morrell.
Dlo L.
From the moment I first called and explained my case, I immediately felt as though THIS firm would have my back, and if you're lucky enough to have Ronda Cordova represent you, I promise she will NOT disappoint. From day one, Ronda and her team have worked tirelessly on my behalf to help ensure that I had access to the care and resources I was entitled to as an injured worker. Whether I had concerns about an unpaid medical bill, or needed advice on how to navigate sensitive communication with a medical provider or my employer, I always felt comfortable reaching out to Ronda and her team for guidance and support.
Christine L.
I've known Michael Kaplan professionally and personally for over ten years now. Kaplan is a very trustworthy person all around. I have seen him working with his clients numerous times. He can explain the ins and out of his client's case without them having a worried or confused look. His clients leave with a sense of pride knowing, they have someone on their side standing up for them and working for them. Kaplan handles every case with passion, expertise, assertiveness, and at the end of the day, still has time to listen. If friends or family ever ask for a worker compensation attorney, I always refer them to Kaplan. I know that I won't have to worry about firm contact or anything else regarding their case. If the situation ever arises where I need a workers compensation attorney. I won't think twice about contacting Kaplan Morrell.
Kathleen P.
Mike and his team are amazing. I am a healthcare professional and was hurt at work. I thought I could navigate the work comp process on my own - I couldn't have been more wrong. Mike was amazing. After months of fighting, I was able to rest and focus on getting better. Mike and his team delivered results to say the least. I was amazed at how easy they made everything. Even after we settled, Mike was still a resource for me. Always there to answer questions or write an email to my work comp on my behalf. I am so blessed to have found them and am so grateful for everything they have done and continue to do for me! Thank you, Mike!
Alexis M.
Would recommend Kaplan Morrell to anyone looking for an Attorney in a Workman Comp case. They don't beat around the bush or drag their feet and always make sure to get best results. Very satisfied with the way they handled my case.
Wilbur W.
Very knowledgeable, helpful and really feel like they look out for your best interest. Makes you feel good to have someone on your side to deal with lawyers etc. I would definitely recommend Ronda and her team from Kaplan Morrell law firm to deal with any of your Workers Comp issues.
Ruben M.
Jacqui Condon represented me and did a great job. She listened, advised and would answer any questions that I had or that came up. The support staff at Kaplan-Morrell who assisted Jacqui were incredibly responsive, honest and easy to work with. I would recommend Kaplan-Morrell for any representation.
Horatius C.
I loved that Rhonda Cordova always explained my options, what my rights were, intervened when I had trouble with my work comp doctor, and my employer. She got me a settlement that was equivalent to over a years pay. I also loved that she listened to me and would spend time with me or reexplain the law/rules/rights until I understood. I would definitely recommend her!
Leanne L.
I barely did a thing in this case Jaqui took care of everything! Very happy on this end.
Crystal R.
I have been working with Kaplan Morrell for a little over a year now. I have been more than happy with what my final results were, thanks to Jacqui Condon for all the hard work she put into my case and for always making sure my part of the story was heard! definitely keeping their number on speed dial cause I know if I even need anything, Kaplan Morrell is the way to go!
Liz S.
Where does one start on leaving a review on something that truly changed their life. First off when I first was introduced to Michael I had the idea that it was going to be so business and not as much caring for the client as so many other attorneys practice.

My interaction with Michael felt more family oriented and the feeling of him truly caring about getting me the right care and pointing me down the correct paths FOR ME with no interest in his personal gain. He was very open with each step and made sure to make me feel no pressure in the decision I made.

Months before I met Kaplan I went down a terrible road with my concussion, bad headaches, poor treatment from doctors, incorrect care, which all ended me up in the hospital and steered down a tough patch for not only me but everyone in my family.

The second we got off the first ever meeting with Michael I had that lightbulb turn back on in the room full of darkness. He made sure I got what was best for me and my road to recovery. I truly do not believe I could've ever gotten this far without him and his wonderful team. When I wasn't feeling my best he would make sure to lighten the mood and get a laugh or smile out of me. He would make sure I knew he was doing everything in his power to make sure I would get back to feeling like me again.

I would recommend Michael Kaplan to anyone that is looking for an Attorney and Help navigating the weird side of the work force that is worker's compensation. It's new to everyone and very early on you start to realize you're just a new number in the system that gets passed along and treated the same as each other number going through the same system. Michael Kaplan makes sure that you get treated correctly and all the care you need for that scary and sometimes what seems to be never ending road to recovery, and with him the finish line starts to come into your sights which at one time seemed impossible.

Thank you Michael and Tammy for leaving an impact on my life which I will forever be grateful for both of you and the time and effort you put into my road to recovery.
Matt B.
Michael Kaplan is the reason for my 5* review. From my first encounter with Michael, and his assistant Tammy, I genuinely felt they cared about me and strived for the very best outcome of my case. The communication was great from start to finish, they kept me informed of every move promptly. Michael did a phenomenal job on my behalf and I am very pleased with the outcome of my case. If you're struggling with a workers comp case, or know someone that is, please contact Michael Kaplan, he'll get the job done!
Sharon S.
I really enjoy watching their YouTube videos I have learned so much from watching the videos what I like the most is every time I email them or call them I get a response right away they are very good people and truly have your back
Dejuan J.
Michael Kaplan is such a pleasure to work with and was amazing at providing post case assistance! He is a very knowledgeable and experienced attorney and willing to help where he can- even if it isn't related to a work related injury! Thank you Michael !
Tamra P.
I would highly recommend. Tammy was fantastic and everything went very smoothly. Other places turned me away but they saw something in my case and made it worth it!
Chris O.
Kaplan Morrell was amazing to work with. From the beginning I had a great feeling about them. Their team is absolutely amazing. From communication to all aspect of what they do. They were really looking out for me and went after what I deserved while having my interests up front the whole time. Getting ahold of them was super easy. And if I couldn't get ahold of them right away and left an email or voicemail, they got back to me usually the day of or the very next day. Extremely huge thanks to Jacqui and Deidra. They were an absolute pleasure to work with and two very amazing people and also are extremely good at what they do! I would 100% recommend calling Kaplan Morrell to anyone and especially my family. Thanks to everyone who help out with me from Kaplan Morrell!!
Brandon L.
I want to thank and appreciate this law firm! I recommend this to everyone because they offer great service and I am very happy with the outcome I had! Thank you for everything!
Maria B.
Jacqui Condon, was my lawyer from the firm and did an amazing job handling my case. She was very responsive in keeping me informed and answering any of my questions/concerns along the way. All other contacts I had made at Kaplan Morrell were very supportive and kept clear and easy lines of communication open. I highly recommended Kaplan Morrell and their teams to handle anyone's work related injury case. This was a success and I am able to seek further treatment thanks to the work Jacqui and everyone else have done for me!
Warren O.
Britton and his team are fantastic. He took the time to explain the law, my options, and what to expect in each step of the process. I would not have been able to successfully navigate the complex legal system alone. Britton's expertise made a stressful and daunting process manageable. He's personable and made me feel comfortable. I'm thankful he took my case and would recommend the practice to my friends and family.
Rebecca G.
Good client service, thoughtful and patient, and responsive. Jacqui Condon in particular was a great resource. I called around to a lot of lawyers in the Denver area -- our initial chat was the best by far, and was mirrored in the quality of support I received.
Maria D.
I had the opportunity to speak to Michael Kaplan and his staff at Kaplan Morrell. I had several questions regarding a settlement that I was offered. Michael's staff were excellent and he was exceptional. He spent several hours on my case. He educated me and gave me some great advice without any request for payment.

He made calls on my behalf to the Divison of Workers' Compensation and Zurich's defense attorney. It blew me away that he did all of this just to help me when I wasn't even a client. My experience was nothing short of amazing. Michael Kaplan and Kaplan Morrell are the best workers' compensation attorneys in Colorado and they not only care about their clients, but those like myself who were injured and just needed some assistance understanding their case.
Gilberto R.
One of the best lawyers we have worked with. Britton Morrell cared enough to have constant communication with our family in regard to our fathers Workers Compensation case. Thanks to his bilingual skills he was able to communicate with our mother directly & always made her comfortable with the case process. Our Fathers COVID-19 case was not just another case, he truly used his experience & expertise on this case. We are thankful for his work & highly recommend him & the law firm.
Beatriz S-R.
I was pleasantly surprised and very satisfied after speaking with Michael Kaplan about some troubling insurance issues I had. This was a free consultation and I was expecting a "Hurried up" conversation. Quite the opposite! He allowed me to take my time to explain everything, and in turn, gave me some well thought, knowledgeable feedback. If you're looking for an attorney that will take the time to listen and give good honest advice, I would highly recommend Mr. Kaplan's office.
Al W.
I found Kaplan Morrell Online as I was searching to gather more information on my Workmen's Comp. case. Michael was super responsive , and was even texting me on a Saturday morning . We set up an appointment to talk on the phone to go over more details about my case, and he gave me some valuable information. He was honest and trustworthy. He gave me several options when thinking about my case and how to move forward. He even reached out to me a few days later to see if I had any more questions. If you were looking for somebody to represent you in a Workmen's Comp. case that's going to work in your best interest and not their bottom line , then give them a call. They will give you honest answers about your case and explain all of your rights and options.
Tina J.
Diedra answered my call and even though they didn't handle cases that were specific to mine, she took my information and was willing to speak to her partners to get me good referral to who does! She cared enough that she didn't want me wasting my time or giving my information to people that were scammers even though she didn't know me or my situation. I appreciate and am grateful for her willingness to help me. This definitely showed me that this law office cares about people and our community! I would highly recommend this office to anybody looking for people who truly care! Extremely kind and compassionate!
Julie G.
I would highly recommend Michael Kaplan. Michael handled a work comp case for my family member that had been ongoing for many years. He was compassionate and understanding of the stress and the toll this life changing event has on the injured person. He was very straight forward and honest. I was impressed with how Michael handled the case, the opposing counsel, as well as his interpersonal skills in working with us.
Brenda B.
After suffering a work place injury that changed my life. I decided it was time to call an attorney. So I called Kaplan Morrell. I retained Michael Kaplan immediately after our first conversation. Michael was honest and even said if you don't like me I'll refer you to some other great Lawyers. In a few short months my case was settled. If you have been injured on the job I urge you to seek the advice of Kaplan Morrell.
Shawn H.
My Kalpan law experience was excellent and informative. Although I was told I would not be represented by Kaplan at that particular time he called me and gave me some great advise on how to make sure I was not taken advantage of by the workers comp organization. I felt very cared for and informed on various ins and outs of my case. This made all the difference after my unfortunate injury. Thank you and your service was greatly appreciated.
Daisi A.
I would love to say that this team together was great to work with. They took their time with explaining everything. They really had your back when it was time to fight for what was yours. I would refer Mike to everyone I know what an awesome experience.
A.N.C.
The firm is extremely professional and responsive to your needs. They worked hard to fight for me and we came out with a very fair settlement.
Kenneth V.
Jacqui Condon and Diedra Deery are two of the most amazing people I have ever met. They immediately took me on as a client after a really bad work injury. They are very responsive, courteous, and genuine. They will answer ANY questions you may have and are always trying to help. Thank you!
Christopher M.
I would be terribly lost without Jacqui Condon! My case has been less than simplistic, so when I needed someone on my side I chose this law office! What sets them aside from the big names you hear on tv commercials? Well for 1 you're not a number. You're a person whom they treat will a high level of dignity and respect. 2.) They aren't going to let anyone take advantage of you! 3.) They care about your well-being and check in on you! Thank you Jacqui for what you are and have been doing for my case! This whole Law Firm is greatly appreciated!
Melinda Y.
Very thankful for the help that they provided me. Tammy always explained everything to me very thoroughly, and made sure I understood my rights. Highly recommend.
Lela K.
It was the best decision i could have made calling this firm, it was a pleasure working with Mr. Kaplan and Tammy Roberts.
Chris W.
I would like to take two minutes to say thank you to KAPLAN MORRELL attorneys at law, especially Michael Kaplan and Tammy Roberts for sticking up with me even in a hard patch in my life. They stood by me and got me a settlement that without them I would of lost. You guys are the best. Thank you again from the whole family.
Patrick B .
Micheal Kaplan and his team were absolutely amazing. They kept in constant contact with information on my case. They met or exceeded the outcome we had discussed. They truly care about their clients, phone calls and emails were quickly returned and always with a happy helping attitude. I highly recommend Kaplan Morrell for your attorney needs, and make sure Micheal Kaplan is the first person you call for workers compensation cases. He is knowledgeable, professional, and passionate you won't regret it!
Josh M.
Michael is an outstanding attorney and quite frankly the best representation anyone could hope to find. He is thorough, responsive, and diligent. He makes sure he can fight for you in every way possible and in the end, you'll have found a new friend. Thank you for everything, Mike!
Kevin H.
Thanks Ronda Cordova! Thank you Tammy! Thank you for reaching back out to me and answering my questions with compassion and concern! I really appreciate the effort! I am hopeful for my future.
Marissa L.
Retaining Kaplan Morrell took away all my worry and stress. Working with Michael Kaplan and his team was incredible. Michael is a first-class professional his honesty integrity and knowledge shine through like a ray of sunshine. His sincere empathetic approach was refreshing therapeutic and provided me with the time to truly focus on my mental and physical recovery. Forever grateful Freeman Family!
Andre F.
Totally recommend Ronda Cordova has helped us a lot with my husband's case when I called more than 3 attorneys and no one wanted to take his case Kaplan Morrell took it. Ronda worked hard to do a fear agreement and helped our family in these hard times these are the attorneys you should go to if you get injured at your work...thanks Ronda and to the team that is working with us, GOD BLESS YOU ALL.
Yeimi A.
Great service, very thorough, answered any questions I had, and always gave me a call back if they did not answer. Got me more money than I would have thought, definitely worth it to hire them!
Luke P.
Michael and Tammy were such a pleasure to deal with. I had a work injury and was hesitant to proceed with even speaking to an attorney- but they were so helpful! They explained the details, answered my questions, and were very thorough as well as professional to the very end. I would highly recommend this team to anyone with a work injury, no hesitations! Thank you Mike & Tammy!
Tamra P.
Thank You For Your Time and Patience. You were Very Helpful and considerate. I would Gladly Recommend you to Anyone in need of your services in the future
Matt D.
Mr. Kaplan was very professional, he actually cared about my well-being. He took his time and explained things to me step by step. I would highly recommend Mr. Kaplan. I can not find the words to express just how much I appreciate all the hard work he did for me.
Kyle
I found Kaplan Morrel Attorney's at Law to be very responsive to my request to discuss my claim. I was contacted by a lawyer within the day to answer my questions. I feel like I made more progress in one phone call here than to another firm out of state in which one only has the option to talk to an intake coordinator that cannot provide much advice or information. If my disability was related to an on-the-job injury they would be my first call.
Elizabeth
Ronda and her crew did a fantastic job for me, especially considering how difficult workers comp people are to work with! I would totally recommend Miss Ronda and her crew!!
Jason
I have worked both with and against Ronda over the years. She is very knowledgeable about workers' compensation law and procedure and zealously represents her clients. I have always known her to be sincere and wanting what's best for her client, all the while discerning the strengths and weaknesses of each case. She has the reputation of being ready and willing to litigate when necessary and performs well in the courtroom.
Doug
Ronda and I have been on the opposite sides of cases numerous times over the years. Ronda is an aggressive and very competent counsel and represents her clients zealously. She is very thorough and does an excellent job for clients.
Derek
Ronda and I have been working in the field of workers' compensation together for many years. In the last several years, we have been opposing counsel. Ronda uses her knowledge and familiarity of both this specialized area of the law and her opponents to the advantage of her clients. If your claim cannot be resolved, she is a skilled litigator and will represent you well in the courtroom.
Kate
Ronda was extremely helpful. She fought for me and because of that, I was able to receive a settlement from workers comp. I went in not knowing what the process was or what would come of it. Ronda walked me through every step and made me comfortable with the entire process. I would highly recommend them to anyone who needs help with workman compensation.
Amber
I had a very good experience with both Tammy Roberts and Michael Kaplan thank you both so much for explaining everything to me and answering all my questions thru this whole process. You guys are great! Thank you so much!
Sally V.
Ronda Cordova and her team were amazing at helping me with my worker's compensation case. I went in not knowing how anything worked and had next to zero expectations. However, after many long talks and a lot of guidance, I was set on a path of recovery that will help me for years to come, and am happy with the way my case settled. Thank you so much for your help and I'm grateful for the hard work and effort you fight your cases with!
Carter
Amazing, will fight for what is right. Very much involved and responsive. I couldn't have made a better choice! Love love them.
Andrea L.
Always on top of my case and great at keeping me informed on what was next! Definitely, I will refer to anyone needing help with lawsuits!
Leslie P.
Britton was absolutely fabulous. My claim wrapped up in a little over 2 years. Every time I needed anything or questioned something he and his staff were there for me. I would definitely recommend Kaplan Morrell to anyone who is doubtful about pursuing a worker's comp case. He will be there for you when you feel like no one is. I cannot say enough good things about Britton and his staff. Thank you guys again from the bottom of my heart.
Sierra L.
I highly recommend Kaplan Morrell attorneys at law for your Workman's Comp help. They helped me out when a contractor didn't wanna pay my medical bills and didn't wanna compensate for pain and suffering while I was out of work recovering for 3.5 months. It took about a little under a year to get a settlement. A little late on my review but Kaplan Morrell attorneys at law has your best interest at heart and will fight for you. Thank you all at Kaplan Morrell.
Dylan W.
I had a long, complex workman's comp case that took a while because it was ever-changing with new treatments, surgeries, hearings ... but from our very first meeting, I felt comfortable I chose the right firm. The staff was always professional and understanding. Mike and Tammy especially, made me feel like I was family and handled me and my case like they would their own. I hope I don't have the need for an attorney again, but if I do, I'll be coming back to Kaplan Morrell!
Lisa C.
I am beyond grateful for Britton who took the time to explain detailed processes that were foreign to me. He made it a priority to advocate for my needs. I am grateful for his help along with Brandy and the entire team. I highly recommended Kaplan Morrell's services.
SH
The firm was fantastic. From paralegals to the attorney. Great communication during the entire process.
Wade
Britton was absolutely fabulous. My claim wrapped up in a little over 2 years. Every time I needed anything or questioned something he and his staff were there for me. I would definitely recommend Kaplan Morrell to anyone who is doubtful about pursuing a worker's comp case. He will be there for you when you feel like no one is. I cannot say enough good things about Britton and his staff. Thank you guys again from the bottom of my heart.
Sierra H.
I would highly recommend Michael Kaplan and the staff from the firm Kaplan Morrell for a workplace injury claim. They were excellent to work with and explained the process to me as we progressed. They were also available to ask questions and assist me as needed. Thank you Michael.
Josh W.
Rhonda and Margaret were extremely helpful. They fought for me and because of that, I was able to receive a settlement from workers comp. I would highly recommend them to anyone who needs help with workman compensation.
Amber G.
Britton worked very hard on my case, the settlement he negotiated for me is much more than I expected. Because of this substantial settlement, I am able to help a 63 years old patient that I have known for 10 years. His vision is not correctable to 20/20 vision with glasses or contacts. He has never had 20/20 vision.. but with some of this settlement, obtained by Britton, I am going to pay for the optical implants to correct his vision. So, Thank You Britton... your hard work makes it possible to give the gift of sight to someone. When I told my patient about it, he just broke down in tears and was so very grateful! I am so honored to have crossed paths with Britton ... A very sweet, caring, understanding, honest and professional man.
Linda B.
Ronda Cordova took over my case after my last lawyer retired, and she is incredible! She has made herself available to speak whenever needed and has been very helpful in helping me understand how all of this works through this super stressful time. She is very knowledgeable and so are the other staff I have spoken with at the office. Thank you Kaplan Morell!
Alora V.
Ronda Cordova and her team were amazing at helping me with my worker's compensation case. I went in not knowing how anything worked and had next to zero expectations. However, after many long talks and a lot of guidance, I was set on a path of recovery that will help me for years to come, and am happy with the way my case settled. Thank you so much for your help and I'm grateful for the hard work and effort you fight your cases with!
Carter S.
I found myself in a tough position of needing a lawyer for a worker's compensation claim. I reached out to Kaplan Morrell and was pleasantly surprised. Michael Kaplan seemed like a "real" person. He was always honest with me and never provided me with false expectations. Michael, or someone in the office, always got back to me in a timely matter. It was a pleasure to work with them during a very difficult time. I would strongly recommend Kaplan Morrell.
Samantha C.
I strongly recommend Michael Kaplan of Kaplan Morrell, for any worker's compensation issue. The company I was involved with put forward an incredibly low settlement offer, and Mr. Kaplan, recognizing this, went to work to get a fair settlement. The settlement he negotiated was 4 times more than their original offer, and I couldn't be more pleased. He and his assistant, Tammy, are client-focused and provide superb service.
John W.
Catastrophic injuries are expensive. The mountain of insurance bills can tackle you when you least expect it. That's why I recommend Kaplan Morrell Workers Comp attorneys in Colorado. KM offers English and Spanish workers comp services to injured workers. Don't fight the insurance companies alone. Know that there is a team behind you when using Kaplan Morrell.
Rob R.
If you have the unfortunate luck of dealing with worker's compensation you definitely need to be properly represented. Mike is beyond brilliant. He was totally honest and transparent from the beginning, including the good and bad. The entire work comp process can and will be frustrating, don't deal with it alone, let Mike and his firm be the shield/buffer from the hassle. He will champion for you and your rights.
Stan A.
Everyone that I have had to deal with has been great. I have had great experiences with every attorney here in the office, and I have met with and spoken to each of them in one capacity or another with my case. They were able to get back pay for my TTD when the doctors goofed up my paperwork and the insurance company wasn't going to pay and were able to recover just over four months of what would have been lost wages otherwise. They have been very clear and concise in all of the explanations of each of the procedures that we have had to take and make things easy. I would highly recommend this firm if you feel like you are up against a wall and have no way out. They really saved my hide.
Kyle A.
My experience with Britton Morrell and his team were very concerned with our case. My husband José Morales was very pleased and happy with their work. We would great fully recommend them to anyone that we know. God bless them, always Patricia M.
Patricia M.
Before I approached Kaplan Morrell I was on the razor's edge of accepting the insurance companies offer and moving on. Working with Mike and Tammy was unquestionably the best choice I could have made as they have made the whole process stress free and very easy, in addition to doubling what the insurance company first offered me.

If you are unsure about whether or not to hire an attorney for a work injury case, I would highly recommend using Kaplan Morrell. Working with them has made the entire process stress free, and they compiled everything in a way that Was easy to understand. They were also very attentive and quick to answer any and all questions I had during the process. If I were to end up in a similar situation, I would work with Kaplan Morrell without question.
Zach H.
By far the Best Work Injury lawyers in Colorado. Efficient, friendly and bilingual.
Daniel S.
This group was so helpful. My case was a little tricky but Rhonda and Margaret helped me throughout the entire process. I was grateful to have them on my side. The case was settled and I was able to receive a settlement from workman's comp. I will definitely recommend Rhonda and the entire Kaplan and Morrell team to my friends and family.
Jenny R.
Michael and Tammy assisted me with my worker's comp case and I couldn't have been happier with the results. Tammy was very thorough, available for questions, and extremely professional. Michael was genuine, fair, and extremely professional. This law firm focuses on the best interest of the client and will not disappoint. They truly are top-notch.
Kevin D.
I was very confused about how workman's comp cases went and Ronda did a great job of explaining, helping me through the process, and getting three times the amount I expected. Great job!
Ron
After searching for an attorney for a work-related injury, I came across Ronda Cordova. We spoke on the phone and she made me feel relieved. I, as a deaf person, was nervous about finding an attorney because most of them turn away because they did not want to get an interpreter. Ronda has a family member who is deaf so it reassured me that everything will be ok. She has been a wonderful anchor to my life. She will take the time to be sure you understood what's happening with your case! If you need an attorney she's for you! Thank you Ronda!
Julie R. 
My experience with Kaplan Morell was a little unique in that I am not one of their clients. I have an older worker's compensation benefits case and my attorney is encouraging me to settle it. I needed another opinion and a little better understanding of Workers Comp settlements. Michael Kaplan was referred to me and he contacted me right away. He was very thoughtful to do that so fast. It was ironic that he knew my lawyer and has for many years. He spoke highly of my attorney's experience and knowledge. It was great to hear that personal connection and it was good data for my second opinion.

If I had a Workman's Compensation case, I would contact Michael Kaplan from Kaplan Morell. He was helpful and nice, even for my call which was just for a second opinion. It speaks volumes that he would take a few minutes to talk to me and help ease my mind about my decision.
Angie L. 
Very professional team. Most informative during every phase of my case. Mr. Newcomb always answered my questions and was very supportive at all times. Great experience and successful at settling my case. Thank you.
Sari B. 
I was referred to Michael Kaplan for an injury I sustained at work back in March. From the first phone call I had with Tammy, Michael's Senior Paralegal, I felt as though all my needs and concerns regarding my injury were of the utmost importance. Both Michael and Tammy operated very professionally and with the highest integrity, with concerns for not only my physical injury but also my mental well being.

They kept me well informed each step of the way, making sure I understood everything that would be happening throughout my case. Michael was able to settle my case in what I felt was a very short amount of time, so I could move on with my life. I highly recommend Michael Kaplan for any Worker's Comp claim you may face!
Phillip A. 
Wonderful company. I had an injury while working and the company was trying to take full advantage of me. However, due to connecting with Kaplan Morrell, my mind was put at ease and I was able to get more medical attention and compensation.
Alec M. 
Great service, very diligent and care for their clients deeply. Highly recommend for professional manners regarding worker's compensation.
Duncan S. 
Working with Michael was as smooth and efficient as possible. Michael does a great job of presenting all possible angles and allowing me to make the final decision. He does an excellent job of explaining the situation in an easy to understand manner.
Jake B.
I tried to work my way through the work comp system for several years. After receiving a "you are not our problem anymore" letter and a small check, I contacted Mr. Kaplan. He assured me that I was, in fact, getting taken advantage of and agreed to take on my case. Mr. Kaplan and Tammy are very knowledgeable, kind, and thorough. They are fierce advocates for their clients. They negotiated a settlement much higher than the original offering and I couldn't be happier.
Amy B.
After dealing with my employer's insurance company for over a year denying me treatment, one of my doctors gave me Michael Kaplan's name. He and his staff helped me through a very difficult time dealing with my work injury. His paralegal Tammy was always there for me and I owe her a debt of gratitude. Thank you, Michael, for being not just an attorney working on my behalf, but being a friend.
Anonymous
They were very helpful and understanding of my situation, very responsive when I had questions and overall I just had a great experience!
Jordan S.
After almost a year of fighting workman's comp on a back injury, I finally decided to seek legal advice. It was actually one of my doctors that referred Michael Kaplan to me. One thing I love about Michael is that he always honored my wishes regardless. Him and his staff were always there for me to give me the best advice but ultimately it was always my decision on how to move forward. His paralegal Tammy was there for me every step of the way and we had many conversations where I cried and she listened. I am so grateful for her.
Denise M.
Having Kaplan Morrell stand beside you when facing a workmen's compensation case is the safest most intelligent decision that can be made. Atty. Britton Morrell and his team of paralegals Brandy and documenting specialist Nick along with everyone else in the office working like a welled oiled machine who leave no stone unturned. They are also wonderful caring people who know how to listen, always return a phone call and work with you for your benefit. I'm so thankful I hired Kaplan Morrell Attorneys at Law to represent me after I slipped on ice and sustained a shoulder and brain injury. Thank you so very much. Sincerely,
Claudia F.
Our brother suffered a debilitating injury at work in 2018. Luckily Workman's comp kicked in and began paying his hospitalization bills. Although eventually we had to deal with the Workmen's Comp. carrier and they didn't always listen to us or take care of certain bills that were accidentally sent to us. Knowing what would be ahead of us we researched several attorneys and found Michael Kaplan to be our best choice as a workmen's compensation attorney. We did seek out a couple of other firms but they seemed to be disorganized and so large that we felt like a number to them. Once we found Michael we knew we were golden.

Michael really opened our eyes to the laws dealing with our brother's case and always made us feel that he had our brother's best interests in mind. Michael kept us informed frequently and always responded to our questions no matter how trivial. He helped us understand the process from a layman's point of view. There's no way we could or should have attempted to go it alone. I would highly recommend Michael and Tammy (paralegal) for any workman's comp. case. They are kind, compassionate, and straight to the point.
D
In the beginning, I was intimidated by the legal/worker's comp process and dealing with the insurance company was a nightmare. I'm grateful to have found Kaplan Morrell to help lead me through it. It's evident after working with Mike that he is incredibly knowledgeable and well-respected in the community.

From start to finish Mike communicated that his priority was to get me the treatment I needed and the best outcome for my personal situation. He backed this up with his actions and ensured that I was taken care of every step of the way. He understands that each individual, case, and injury are different, which was critical for me having multiple injuries and a really unique situation.

Mike and his team handled the process professionally throughout and they delivered the results we were hoping for. I can't thank them enough.
Gumption defined as shrewd or spirited initiative and resourcefulness. Britton Morrell should be the picture next to this definition. He went up and above to help me settle my case. There were times when the case felt like it was going off the rails, Britton would circle the wagons and get us right back on track. He is courageous, clever and if Law was chess he would be Bobby Fischer.
I cannot thank him enough.
Holly 
Overall I was very impressed working with Michael Kaplan, and Tammy Roberts. This firm was able to recover lost wages and obtain a cash settlement after I sustained an injury playing in the National Lacrosse League. Any questions I had, even on weekends or late at night I would receive a response back in a timely fashion. They were upfront and honest about any fees, and I was not left with any surprises once the settlement came. Very honest and down to earth people. I would highly recommend using this firm to anyone in the future. Thank you guys so much and it was a pleasure working with you both!
Josh S. 
I hired Michael and his team to represent me in a worker's comp case that was recently resolved. He provided excellent advice and made navigating the process virtually painless. His paralegal Tammy Roberts was a huge help and was pleasant to work with. Ultimately Michael and his team were able to secure a better outcome for my case than I thought possible. I highly recommend contacting them for any worker's comp claims.
Sam J.
I had a great experience with Ronda Cordova, she gave me a lot of advice and explained the work comp process to me from the very beginning so that I understood what was going on. Her office was easy to contact and I was always able to speak to someone if I had a question or concern. I recommend them to anyone with a work injury.
Trista C.
Mike and Tammy have been a godsend over the last 4 yrs! They truly helped me understand the process, listened to my concerns and let me have complete meltdowns when I was frustrated with the system! Very professional and down to earth people! I highly recommend Kaplan Morrell!
Melanie
Michael Kaplan is the attorney you want on your side. Not only is he a top-notch legal advocate, he follows through on his promises, and tells you the truth. Having represented us for more than a decade, we can attest that Michael has always lived up to the highest standards. We highly recommend Michael Kaplan.
Mark and Kim
I was unfortunately in a horrific accident that put me out of work for a year due to numerous injuries and the physical therapy that ensued. I was referred to Kaplan Morrell by another law firm that didn't specialize in personal, work-related injuries. I was represented by Ronda Cordova and her Paralegal Margaret Johnson. Ronda used to be employed by the insurance company assigned to my case, which was amazing because she knew what to expect and how to circumvent any issues that would transpire on my behalf. She is absolutely amazing and very thorough when it comes to detail, as well as takes the time to explain things in layman's terms so I could fully understand what was going on every step of the way. I greatly appreciate and am thankful to have someone like her in my corner. I would recommend anyone who has the unfortunate experience that I had, to her because rest assured she's going to go the extra mile to make sure one is properly taken care of when lightning, unfortunately, strikes one's life. Thanks again for everything I truly am grateful to have been represented by you!!
Greg D. 
Michael Kaplan is a real human being who cares about you! Compassionate staff to help you thru the process! Thank you guys for everything!
Kreshenka
I sure wish I'd found this firm sooner. Though I was recommended to Michael Kaplan too late in the process, he was still incredibly kind and generous with his time and expertise. He even called me back, unexpectedly, days after our consultation with a new idea about my case and a referral for me. He was the most helpful of anyone I've spoken to in this whole process.
Joan 
Kaplan Morrell handled my worker's compensation case with professionalism and great knowledge. Britton protected my rights and settled for the maximum under the law. I highly recommend Kaplan Morrell.
Shannon S. 
Please pass on to Mike, Britton, Ronda, how very pleased I was how you handled this case. It was very efficient and all that was said was followed through, which I really appreciated...It is a very hard thing to go through without any guidance it could have been a nightmare. Thank you and your office for all the hard work. A very Big Thank you!
Bill A. 
When I first got injured at work no attorneys would even look at my case. But Rhonda Cordova with the staff took care of my entire claim! Even though it took a lot of work and a bunch of steps, they made the process smooth and easy! Didn't have to worry about a thing! They helped me get what I needed in a good time frame! THANK YOU KAPLAN MORRELL!!! Wouldn't recommend anyone but Kaplan Morrell!!
Nicole M. 
I couldn't do it without you! Rhonda Cordova and the staff are amazing. Very compassionate and understanding. Answered all my questions. I HIGHLY RECOMMEND THEM...
Veronica M. 
I was referred to Mike Kaplan by a judge who is a former employer of mine, as well as a family friend. Mr. Kaplan has represented me in two separate Workers Comp cases. Mr. Kaplan has a great reputation with the medical community, and two of the physicians that treated me during my recent injury spoke very highly of him. I love Mike and his paralegal Tammy! Unlike most law firms, they make communicating with them easy. They were quick to respond to my calls and e-mails and made sure to answer any questions or concerns that I had. They both went out of their way to make this overwhelming process as easy as possible for me. I am very happy with the settlement that I received, as it was more than double what another attorney that I had a consultation with had promised me. I wouldn't hesitate to hire Mike again, and I truly appreciate all that his firm did for me!
Kym Y. 
7 years ago my husband was killed on the job, I had no idea how to pay all our bills and what to do in this time. Michael Kaplan has helped me from day one with getting the insurance company to pay what they were supposed to then, and followed all the time to today to make sure all rules are followed and that I am getting the best I can. No amount of money will bring my husband back, but Michael has made sure to try to help ease many of my burdens and worries! You won't find a better attorney anyway!
Tracy K. 
I valued Ronda Cordova's expertise and attention to detail. While the process seemed very drawn out, I realize most of this was due to the Worker's Compensation attorney not being responsive. I would highly recommend their services to anyone injured at work.
Ryan P. 
I found the whole team extremely helpful and honest.
Jagger S. 
Recomiendo ampliamente a Kaplan Morrell por su profesionalismo, servicio y atención de primera. Mi primera imprension desde el momento que llegue a las oficinas fue el sentirme muy en confianza y excelentemente atendida por cada persona que forma parte del equipo. Mil gracias por sus atenciones, su profesionalismo y calidad en su servicio. Agradezco infinitamente su apoyo.
Veronica V. 
I was injured on the job and found myself in a position of needing a great workman's comp attorney, near me. I was directed to Kaplan Morrell and placed the call. I was quickly set at ease by the extreme professionalism received by the staff's concern and willingness to get started on my medical needs, as well as compensation for my injuries. I am so grateful to have found Kaplan Morrell and would recommend them without question.
Angel J. 
Hoy por fin recibí mi compensación por un accidente que tube en mi trabajo después de que varios abogados de según buen prestigio de Denver Co. que se anuncian en tv. me dieran la espalda . Un amigo abogado de migración me recomendó a esta firma de abogados KAPLAN MORRELL, pensé que no me ivan a ayudar pero mi sorpresa fue que al contrario de los otros ellos me dijiron que si teníamos caso y que si quería empezábamos lo más pronto posible y hoy estoy feliz por que ya terminó mi proceso y recibí grasias a ellos una buena compensación.
Grasias abogado Britton Borrell por llevar personalmente mi caso
En lo personal yo los recomiendo
Adan G. 
I had a wonderful experience with Mr. Kaplan and his assistant Tammy Roberts. I was very unsure at first if I should proceed with my worker's comp case since it was a very unusual case. I was given compassion when I felt I was at my lowest due to my worker's comp injury. Tammy always was prompt at getting back to me and I appreciated that. I thought I would only get a certain amount but what I ended up getting was way more. I appreciated that after all I went though I was able to pay all my bills I had rung up during my injury.
Angela S. 
Mike se Porto super bien, fui muy bien atendida por Veronica. Yo recomiendo los servicios de Kaplan Morrell. Ellos tienen la facilidad de atendernos en nuestro idioma y ayudarnos en cualquier cosa que necesitamos. Recomendados al 100
Maibe R. 
Kaplan Morrell did a great job of letting me know the way the process works, what to expect, and kept me from worrying. I would highly recommend using them if you are injured on the job. You need the best, don't take chances. They have experience if you worked for the state of Colorado, they can even handle that. The paralegals or Britton, or Michael themselves always got back to me right away.
Kim D. 
When I was refused and MRI from the Insurance they got it approved and then the same thing happened when I needed a second surgery they had to fight Insurance again. They were there for me every step of my almost 3-year long fight with Insurance.
Wendi M. 
My experience with Michael Kaplan was the best! I was referred by a friend she promised me that I would be in great hands & she was right. I remember calling the Law Firm & requesting Micheal Kaplan. My first experience with Michael was very welcoming & professional. He was very detailed with my options throughout my entire case. He answered all my questions & concerns, he is a great guide when it comes to the Workman Compensation System. If I could change one thing about working Micahel Kaplan would I'd have to say it would be "Not meeting him sooner!" If you need Legal Representation I would recommend Kaplan Morell Law Firm without a doubt. I hope I never need an attorney again, but if I do I know who to go to!
Akire A.
Wonderful service, good people! Thanks for your advising and for the settlement! It's always intimidating to go against a huge corporation..but not when Kaplan Morrell is on your side.
Vitaliy C.
Great team working here. (Rhonda& Margaret) Got our case settled quickly and efficiently. Kept us educated on all steps of the process! Thank you! Highly recommend!
Mik P.
Wow. So blessed to have Kaplan and Morell represent me. What a great team along with Ms. Tammy. I would highly recommend them. They get the job done keeping the client informed at all times. You're not left in the dark they keep you posted about your case and will truly fight for you. I highly recommend them to all. Very caring and down to earth. They will fight for you. THANK YOU KAPLAN AND MORELL.
Anne W.
I highly recommend you hire Kaplan and Morrell; if you are getting screwed by the insurance company you waited too long! They are true professionals.
Jeremy S.
If you're looking for someone who's going to handle your case thoroughly and efficiently. Michael Kaplan is your guy. Michael fights for his clients. He gets every single benefit we as human beings are entitled to. His team communicates well and keeps their clients up to date and in the loop about every decision being made. Don't settle for anyone other than Michael. As an 8 year professional athlete, my body took a beating. I needed help in recovering my dues and he was there in a snap. When others stop fighting for you, Michael takes the fight to them. Don't hesitate to get the right person for the job. He's the only option.
Billy W.
Kaplan Morrell was exceptional in their representation of me. Michael Kaplan and his team went above and beyond to give me the best representation possible. Highly recommend!
Trey K.
As a college student who was injured at work, as well as someone who has no idea about proceeding with a workman's comp case I owe so very much to Michael and his fantastic team! I had a facial laceration and as such, it resulted in a pretty nasty cut on my forehead and nose that has now scarred, but with Michael's help, we were able to receive proper compensation. Michael and his team were timely, informative and overall excellent to work with, they made the whole process clear and concise giving myself and my family as much information as possible as soon as possible. Something as simple as a 5-minute conversation to update over the phone was never a problem and I am very thankful to Kaplan Morrell as a whole!
Nick N.
So very thankful that we were referred to Kaplan Morrell by another attorney for legal help with my husband's worker's compensation injury this past August! From the very minute we contacted Kaplan Morrell we were put in touch with Ryan Spear, Attorney. Ryan Is AWESOME! He made us feel at ease, he LISTENED to our concerns and provided guidance and assistance every step of the way....without any pressure or hesitation!! We thought the process working through my husbands employers insurance carrier was going well....that is until they were not paying the medical bills!!! Immediately after signing on with Kaplan Morrell we received an email from the insurance adjuster stating "the bills have been paid"!!! WOW....Really? It is such a wicked game that insurance carriers play....they want the premiums but don't want to pay the claims. Once we turned everything over to Ryan and his paralegal, our minds were put at ease and we knew he had our back...Thank You Ryan & Angelica!!!! Don't let the insurance companies put you through "the game"...Make the call to Kaplan Morrell and rest assured, You Are In Good Hands!
Larry G.
Great people. I was overwhelmed and looking for answers. Tammy started right away. Ryan is so honest and knowledgeable. My life has changed due to my injury but thanks to Ryan, Tammy, and Angelica this chapter will close soon. I got a fair shake that is all I wanted. Some people go above and beyond their job that is these people for sure. Thanks for listening and straighten out the mess that is Workman's compensation.
Susan T.
I can't say enough good things about Michael Kaplan. In cases like workers comp, you're terrified, stressed out, confused, and on top of that, you're in pain. Michael took on my case, which was relentlessly complicated, and he actually took on all of the stress for me. I can't fathom going through the process without him. He was perfectly clear about the process, what could happen, what I should expect from him, but more importantly...he was kind. I didn't feel alone in the process, I felt supported, I felt like I actually had a chance against a giant company that otherwise could've scared me into staying quiet about my injuries. After we were done working together and I realized how much he had taken on for my case and how calm and breezy he made it seem (it wasn't but he made me feel better by portraying it that way), I could never repay him for his services and overwhelming kindness. He was amazing and I wish more people had his integrity, sympathy, empathy, compassion, and genuine altruism. Go blue!
Hannah R.
I would recommend Rhonda and her staff to anyone. Very hard working and your health and well being is at the top of their list... Margaret Johnson wow is amazing she makes you feel like family she really takes the time to listen to everything going on whether it is relevant to your case or not. If you need a workman's comp atty I strongly urge you to contact Kaplan Morrell. Thank you all so much for your hard work...
Kathy O.
I met Attorney Kaplan at a critical point in my life after a personal injury at work. I retained another attorney initially but was very disappointed. Working with Attorney Kaplan was a welcomed and huge positive contrast. He is compassionate, intelligent, patient, and extremely well versed in the Worker's Compensation system. His advice and guidance were invaluable. This helped inspire trust and reduce my fears about the legal process and outcome of my case. He always treated me with respect and consideration in our interactions. I felt like I truly had a voice and that he cared about what I thought and felt. I cannot recommend Attorney Kaplan more highly.
Deb H.
My experience with Kaplan Morrell was a very good one. It was a long process but it all worked out in the end. Britton answered every question I had and made the whole ordeal very bearable. If I ever run into the situation again I would definitely use them again and will refer people in need of their services.
Bear L.
Attorney Britton Morrel and the Kaplan Morrel Law Firm staff (Carla, Veronica & Claudia) were very professional and helpful in my worker's comp case. He answered all of my questions, explained the process in detail, and settled my case. They handled my case with an amazing amount of expertise and helped me. Thanks! I would recommend!
Alberto H.
I had an amazing experience with Mr. Morrell. His office staff is friendly and very knowledgeable. This has been the best experience I've had and he is a WONDERFUL attorney to have on your side!
Lyssa G.
I was impressed, I was struggling to get a good resolution with my workman's comp company. I was met with resistance and a lack of understanding of the situation. The adjuster was struggling with a lack of common sense or a practical demeanor, I suppose she tried her best. Then they wanted me to sign my life away and threw me a bone for my injury. So I decided to find an attorney, I was referred to Michael Kaplan. He said to sit back and they will handle it from there, so I did I waited, and a short time later he was able to get me a settlement for my claim I was happy with and not a cent out of my pocket. I recommend Michael Kaplan and his firm, I really don't think you will be disappointed.
Wes K.
En mi opinión: excelente atencion,amabilidad y el trato que te dan es de lo mejor .
Patricia M.
Yo quiero dar mis mejores referencias para los abogados de Kaplan Morrell, yo se los recomiendo a quién necesite el apoyo, consejo de abogados excelentes y muy profesionales. Yo sufrí un accidente en mi trabajo y ellos me atendieron, escucharon, resolvieron todas mis dudas y lograron obtener la compensación a mi satisfacción. Muchas gracias a todos y cada una de las personas que laboran para Kaplan Morrell Attorneys at Law, especialmente a Ronda por su ayuda y gran atención a mi caso.
Mayra N.
yo estaba buscando un abogado cercas de mi y agradezco aber encontrado a kaplan morrell. sin dudas son los mejor del estado de Colorado y ellos me ayudaron a resolver mi caso,yo recomiendo ampliamente a ellos para ayudar a cualquier persona sin duda reitero los mejores del estado.
Jesus A.
Ronda is an absolutely amazing lawyer. She was so helpful and made dealing with the workers' comp insurance simple and easy. I recommend her to everyone.
Savanah B.
Dan muy buen servicio y me dieron respuesta a todas mis preguntas. Me consiguieron lo mejor para mi. Te ayudan con todo el papeleo sin que uno tenga que llenarlos y son muy amables.
Julio A.
Tienen un exelente servicio y explican como podria ser el prosesoy para miexperiencia fu como me dijeron y fue en un tiempo muy rapido fue exelente y se resolvioen un corto plazo quede muy satisfecho
Mario R.
This is the finest and most professional law firm I have ever worked with. Britton has done a fantastic job. I would highly recommend him and his firm to anyone with an injury!
Roger S.
Para mi el servicio de señor Morrell fue excelente y si hay algún nesecitado de solucionar sus problemas de su lastimaduras consulte inmediato al señor morrell ho llame que Dios les bendiga gracias
Andres R.
Ronda was an amazing and thorough lawyer who worked hard to win my case. I can't speak more highly of an attorney then Ronda for not only winning my case by finding the errors made in my case and fighting for me even harder. You won't find a better work comp lawyer then Ronda Cordova
Michelle B.
Estoy feliz con mi abogado Kaplan morell porque me ayudó en lo más que pudo y estoy contenta con el dinero que me agarro gracias abogado Kaplan morrell
Maria H.
Mi proseso fue rapido sin ningun problema y todos fueron amables
Ivette P.
Thanks to Ronda at Kaplan, my work comp claim was handled smoothly.
TM
Excellent Attorneys and helpful staff.
Wendy B.
Ronda with Kaplan Morrell is knowledgeable and highly skilled at navigating the confusing process of the worker's compensation process. Her assistance and guidance were invaluable in getting through the process. Highly recommend her and her team at Kaplan Morrell!
Michael R.
Professional, Honest, Respectable Law Firm. Highly Recommended! They will fight for your best interests.
NE AM
Morrell is the best at what he does. He will make sure your case is handled quickly and efficiently. He will make sure you have no worries during this time. The receptionist is great! Super friendly all the time and returns call promptly.
Dazzery K.
Llege por recommendation Me atudaror en Todo lo qe pudieron Estuve bien agusto como me trataron Etoy conforme Lo qe hicieron por mi GRACIAS
Martin M.
Fast friendly and fair. They were very helpful in a confusing experience.
Shannon H.
Estoy contenta con el servicio que se me brindo en my idioma gracias.
Adriana J.
When I suffered a life altering injury to my spine while still a teenager, I had lost all hope, hope of recovery, hope of pushing forward, and most of all, I lost the hope that anyone would do right by me in this situation. That's when Mike Kaplan came in. No matter how difficult the case seemingly became with everything from stubborn doctors and insurance agents to me missing my own appointments, Mike never let give up on the fight to get me what I deserve (and boy did he). I would 10/10 recommended Kaplan Morrell to anyone who feels at all that they have lost someone to vouch for them and needs a strong leader to fight to get them what they need. He is the best Workers' Compensation attorney.
EJ
I'll never forget how Michael took the time to listen to me just like a friend, not an attorney. I was a single mom and didn't want to lose my job or salary. He completely understood my needs, worries and concerns. I have experience working with other attorneys and sometimes in the workers' compensation system the ball gets dropped. Everyone makes mistakes, but I never felt like that happened with Kaplan Morrell. It seemed like they were always on the ball and didn't miss anything necessary to help my case. Their team was so efficient and returned calls within 24 hours. I saw it for myself. Michael fought for me to get me what I needed to get the benefits I deserved.
Claudia S.
We engaged Michael Kaplan's services for a worksite accident unfortunately suffered by our son. I have to say he and his support staff, primarily Tammy, were great! Michael is very smart and well-spoken. He made us feel at ease with a stressful situation and we knew right away we were in good hands. I would highly recommend him to anyone seeking a highly qualified attorney that gets great results in a timely manner.
Mark N.
I was referred to Michael Kaplan from a provider I was seeing following a work-related head injury. I was so nervous to begin the process of hiring an attorney; I had no idea what it would involve or how it could impact my situation. I cannot speak more highly of Mike and Tammy. My injury has been very difficult, stressful and life-changing, however hiring Mike was the best decision I could have made. Dealing with the worker's comp system is a monster and not one that should be tackled alone. Michael and Tammy were very responsive to my emails and phone calls. Tammy was direct but gentle, often easing my anxiety about things that I felt completely overwhelmed by. Mike tells it like it is without sugarcoating it or beating around the bush - which is so valued and appreciated when it often feels like everyone else is doing the exact opposite: not listening to you, not telling you the full story, and not believing you. Michael is human, just like the rest of us, and makes sure you know he actually cares about you. Thank you, Michael, Tammy and anyone else who helped with my case. I am forever grateful to all of you.
Kaylee J.