Meet Britton Morrell
Workers' Compensation & Disability Attorney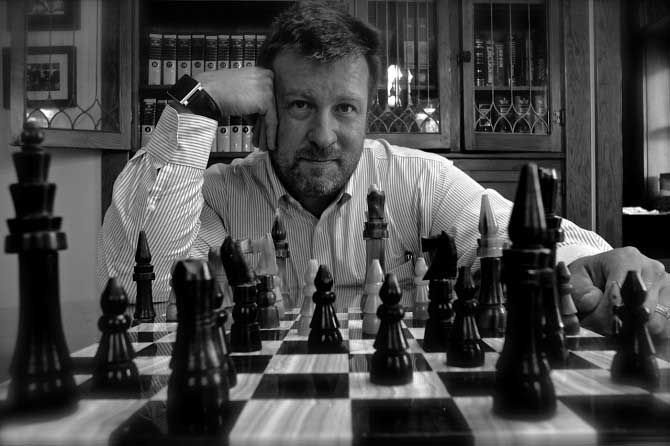 Mr. Morrell has helped injured workers with workers' compensation, social security disability and employment law claims since 1995.  In pursuing his client's rights he has appeared before Administrative Law Courts in Colorado, Kansas, Alaska & Wyoming, Colorado District Court and United States Federal Court. He has argued Workers' Compensation claims at all levels, including up the Colorado Supreme Court.
Mr. Morrell's legal philosophy is to systematically and aggressively pursue every single benefit that the law entitles each of his clients utilizing cutting edge technology to do more, faster and better than the opposition. His cases have been the subject of local, national and international news media, including National Public Radio and 60 Minutes.
Born and raised in Mexico City, Mexico, Mr. Morrell is not only fluent in Spanish, but has a personal familiarity with Latin American customs, practices, and culture. He has also studied Mexican Law at the Universidad de Guanajuato under the auspices of the University of San Diego. This combination of background and education has enabled him to serve the immigrant and resident communities navigate and understand the legal system in the United States.
Mr. Morrell earned his Law Degree from the University of Denver, College of Law in 1995. He earned his Bachelor's Degree in Marketing at the University of Northern Colorado, College of Business in 1992. He served with the United States Naval Reserve from 1990 to 1998. During his service he received the NLORA Outstanding Recruit Award out of a Naval Recruit Class of 550, and a Top Secret Security Clearance during his placement with CINCUSNAVEUR in London, England, the Naval Unit tasked with logistics and readiness for all US Naval Forces in Europe and the Middle East.
In addition to being a frequent annual speaker and lecturer on Workers' Compensation issues with the Continuing Legal Education Program, he has served as an Adjunct Professor with the University of Northern Colorado teaching Legal Reasoning, and Legal Research & Writing in 2001 and 2006, and Constitutional Law every year since 2006.
Outside of work, Mr. Morrell enjoys travelling with his five children. He loves photography, filmmaking, puzzles and trying to write the great American Novel that he is confident resides within him.